Dear Colleagues,
It is a great honor and pleasure to invite you to participate in the "2nd International Conference on Natural Products and Physiologically Active Substances" and in the 3rd EuroAsian Heterocyclic Meeting "Heterocycles in Organic and Combinatorial Chemistry", which will be held simultaneously in Novosibirsk (Russia) from September 12 to September 17, 2004. Through your participation you will have the opportunity to present the results of your recent research, attend lectures delivered by eminent scientists, and discuss ideas with researchers from all over the world. Additionally, you will have a chance to taste the flavor of Siberia and Siberian science.
Organizing Committee
Novosibirsk Institute of Organic Chemistry, Russia
Novosibirsk State University, Russia
Department of Chemistry, Moscow State University, Russia
Ghent University, Belgium
Chairman: Prof. Alexey V. Tkachev (Novosibirsk State University – Novosibirsk Institute of Organic Chemistry, Russia)

Co-Chairman (ICNPAS-2004): Prof. Norbert De Kimpe (Ghent University, Belgium)

Co-Chairman (EAHM-2004): Dr. Eugene V. Babaev (Moscow State University, Russia)

Scientific Secretary: Dr. Vadim K. Khlestkin (Novosibirsk Institute of Organic Chemistry, Russia)
Members: Prof. Victor A. Raldugin, Prof. Elvira E. Shultz, Prof. Vladimir A. Reznikov, Prof. Mehkman S. Yusubov, Dr. Dmitrii G. Mazhukin, Dr. Marina P. Polovinka, Dr. Lenina K. Kozachok, Dr. Mikhail M. Mitasov, Dr. Alexander V. Shpatov, Dr. Olga I. Yarovaya, Dr. Elena P. Romanenko.
International Scientific Board
Prof. Aede de Groot (Wageningen Univ., The Netherlands), Prof. Wittko Franke (Hamburg Univ., Germany), Prof. Vladimir A. Khripach (Inst. Bio-Org. Chem., Minsk, Byelorussia), Prof. Armin de Meijere (Goettingen Univ., Germany), Prof. David W. Knight (Cardiff Univ., UK), Prof. Jerzy Wicha (Inst. Org. Chem., Warsaw, Poland), Prof. Igor A. Grigor'ev (Novosibirsk Inst. Org. Chem.), Prof. Vladimir A. Barkhash (Novosibirsk Inst. Org. Chem.), Prof. Fritz Sauter (Vienna Technical University, Austria), Prof. Yoshinory Yamamoto (Tohoku University, Sendai, Japan), Prof. Hiriyakkanavar Ila (Indian Institute of Technology, Kanpur), Prof. Jose Cavaleiro (University Aveiro, Portugal), Prof. Sultan Abu-Orabi (Irbid University, Jordan), Prof. Thies Thieman (Kyushu University, Japan), Dr. Wolfgang Bender (Bayer Pharma, Germany), Dr. Li Bin (Shenyang Research Institute, PR China), Dr. Shu Kun Lin (MDPI, Basel, Switzerland).
The meetings will deal with all aspects of the chemistry of natural products and physiologically active compounds as well as various aspects of the chemistry of natural and unnatural heterocycles with special focus on the combinatorial libraries preparation and their high-throughput screening. The Conference will include Plenary Lectures (50 min), Invited and Selected Oral Communications (30 min) as well as Poster Presentations.
An exhibition of scientific equipment, books, computer programs and chemistry related products is planned during the meetings.
Sponsoring organizations are welcome. Requests for sponsorship opportunities should be placed to the conference secretariat.
The Conference will take place in the summer resort situated in beautiful pine woodland, only 7 km from the Novosibirsk Scientific Center and 30 km from downtown Novosibirsk. Novosibirsk, having a population of 1.5 million citizens, is ranked third among the biggest cities in Russia.
The official language of the conference will be English. No simultaneous translations will be provided.
An attractive social program including the Welcome Mixer, Reception, Conference Dinner will be arranged for participants and their partners. The delegate and partner programs will feature several interesting tours within Novosibirsk and its surroundings. 2-day post-conference tours in Tomsk and Altai Mountains, a boat trip along fascinating Ob' river, visit to Nikolai Roerich famous collection in the Novosibirsk picture gallery are planned. Details will be given in the second circular.
Non-residents of the Russian Federation attending the Conferences are required to have both a valid passport and a visa (if necessary). On request, the Conference Secretary will be happy to send a personal invitation for participation at the Conference.
All persons wishing to receive the Second Circular are requested to complete the attached reply card and return it before March 15, 2004. Registration via Internet is preferable. The Second circular, to be mailed by March 20, 2004, will contain information on the call for papers, registration, hotel accommodation and social program.
The Organizing Committee would appreciate it very much if you would bring this circular to the attention of your colleagues.
Estimated conference payments including registration, full accommodation, all meals, and some social events amount to:
Business participants: 600 EUR
Academic participants:
accommodation in a single room 450* EUR (350** EUR)
accommodation in a double room 350* EUR (250** EUR)
Students: 250* EUR (150** EUR)
Accompanying persons: 150* EUR (100** EUR)

* for participants from outside the Former Soviet Union
** for FSU participants
It is the time of the so-called "Golden Autumn" in Novosibirsk in the middle of September and the usual temperature is 10 to 20°C depending on the year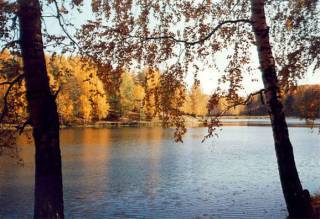 Mailing first circular January 31, 2004
Deadline preliminary registration March 15, 2004
Mailing second circular March 20, 2004
Deadline for the receipt of abstracts July 01, 2004
Deadline hotel reservation July 01, 2004
Confirmation of registration July 01, 2004
Deadline post-conference tour reservation July 15, 2004
Deadline visa application form July 15, 2004
Conference Secretariat - 2004
Novosibirsk Institute of Organic Chemistry
Acad. Lavrentjev Avenue 9
Novosibirsk 630090, Russia
Tel: +7(3832)344855 (9:00-19:00, Time Zone - GMT +06:00)
Fax: +7(3832)344752 (twenty-four-hour)
E-mail: conference@nioch.nsc.ru
URL: http://www.nioch.nsc.ru/conf2004/